04. July 2022
Not all make-up brushes are the same
I used to do my make-up using my hands because I just couldn't find a brush that really suited me. Some of them had hairs that fell out and got on my face. Some were too fine, too stiff, smelled insanely chemical or had bristles made of animal hair. Maybe I was and am just very picky, but that's the way it was.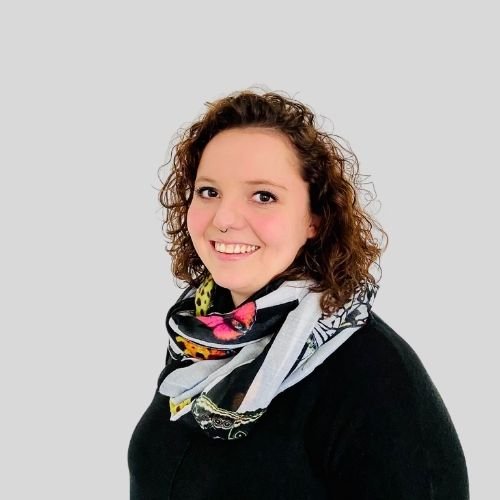 Angela Capobianco
Product Manager
When a vegan brush line was tested in Product Management, I was immediately enthusiastic about the classy line made of birch wood. The extra-fine but form-stable synthetic fibres of the brushes make them exceptionally comfortable to use. In addition, the brushes apply make-up and powder evenly, which guarantees a super finish on the skin!
Extra plus points are that the brushes are made in Germany and are of a very high quality. Thanks to the synthetic fibres, all brushes in this line are vegan and animal-friendly. In addition, the handles of the brushes are not just made of birch wood, no, they are made of FSC® certified birch wood. This means that the wood comes from responsible forestry. These really great brushes are not only great for everyday make-up, they are also sustainable and environmentally friendly.
Beauty can be so beautiful!
Personally, since I got to know these brushes, I can no longer imagine doing my make-up using my hands. I use the brushes from this line every day, clean them from time to time and they still look great after 3 years and are ready for use.
If you haven't found your true brush yet, try one of the models in this line!