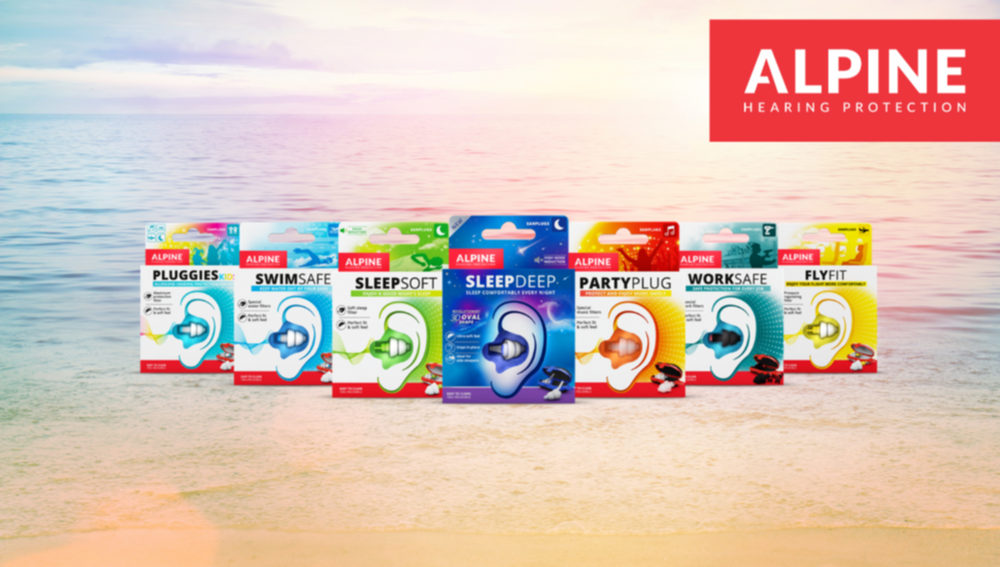 24. June 2022
Alpine - for a carefree holiday
Travel, sun, freedom, finally some normality again! What could be better than that? Discovering foreign cultures, meeting new people and enjoying the beauty of our earth.
Veronica Parente
Product Manager
Unfortunately, travelling can cause some complaints. For example, disturbing airplane noises and various other sources of noise can make travelling somewhat unpleasant for many people. In addition, a painful feeling of pressure can also severely affect the journey - perhaps you also suffer from at least one of these complaints?

To solve various problems easily, I recommend some travel companions for every situation so that you can fully concentrate on enjoying yourself.


Art. 51005 - Alpine FlyFit
You're probably familiar with the uncomfortable feeling of pressure in your ears when taking off and landing during a flight. The Alpine FlyFit earplugs regulate the pressure perfectly and therefore prevent possible pain and unpleasant feelings. Simply the perfect companion!
Art. 51002 - Alpine PluggiesKids
The matching Alpine PluggiesKids earplugs are really comfortable to wear for my kids. Specially developed for children, they can be worn between the ages of 3 and 12. Whether for swimming, concerts or activities that require concentration, your kids are very well served with the Alpine PluggiesKids.
Art. 51001 - Alpine SwimSafe
You know when you're diving in the swimming pool and feel the constant pressure in your ear due to the water entering? That usually puts me off a dive. Thanks to the Alpine SwimSafe earplugs, I now feel really comfortable underwater and no longer have a problem with it.
I am really looking forward to the holiday season and am prepared for all eventualities with the Alpine products. I wish you a wonderful holiday and lots of fun trying out the Alpine products.