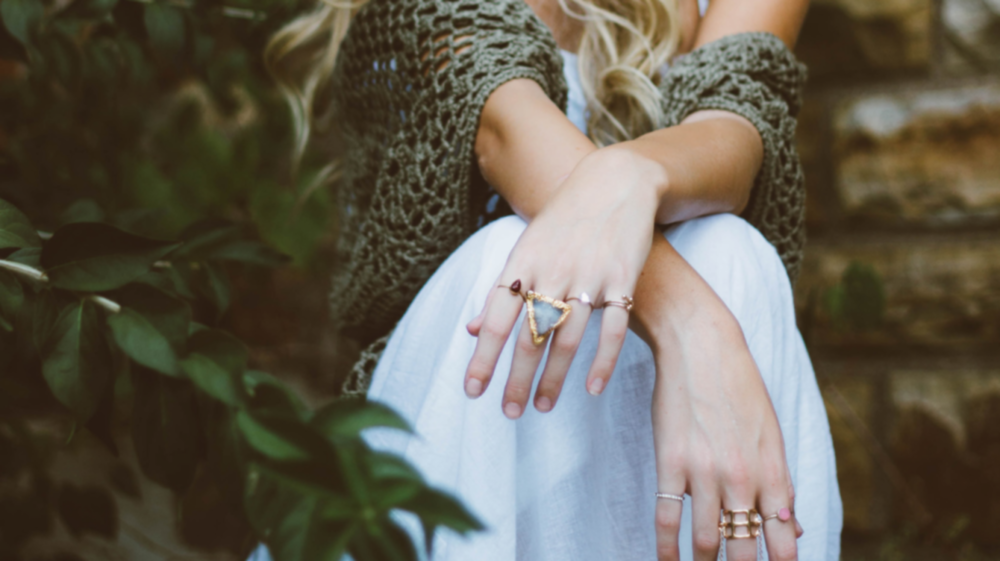 07 october 2021
Trends Fall/Winter 2021/2022
Just in time for the new season, the color-carousel has turned again and brings a breath of fresh air. Autumn blues? No way! The current color trends put us in a festive mood and really let it rip in terms of color!
Now is made BLUE! No closet can be imagined without the color blue - be it jeans, which probably never go out of fashion or chic blazers. So it is not surprising that blue is also one of the trend colors this winter. A sensual dark blue for cold, romantic winter evenings by a crackling fireplace. Blue - fully our taste!
PURPLE
Purple stops at nothing - whether it's coats, pants, tops, bags, shoes, even socks - purple is dominating the fashion world this winter. Now we have let purple loose on hair ties, hair clips, scrunchies and yes, even jewelry. Always be on the lookout - no one can escape purple.
As was the case a few years ago, the choice of absolute trend colors in 2021/2022 also falls on dark green. The decision to reach for "natural tones" is often driven by the increasing needs for nature and naturalness. Creating great and hype styles with a natural look - that's the real trend!
RED
Red is one of the undisputed trend colors of the winter season 2021. Since it is very strong and dominant, it brings some momentum into the day, especially in the morning. In addition, the color helps to feel more confident and has a positive effect on the assertiveness. Especially in autumn and winter, red is the optimal choice to spread good mood and lift the mood.
If you don't want to fall into a gloomy autumn mood right away, you can prolong the late summer with the fresh color orange. It always attracts attention and puts you in a good mood. In addition, the color emphasizes the well-deserved sun-tanned complexion. WE LIKE - and you?
YELLOW
Some say golden yellow, some call the color corn colors or just straightforwardly what it is: mustard yellow. In Europe, it stands for optimism and joy. But just as importantly, mustard yellow can easily enhance any fall outfit.
Say goodbye to dreary gray! Silver is the radiant sister of the color gray and catapults us fashionably into completely new trend galaxies. Especially for the festive season, this metallic shade is a radiant eye-catcher. Shine and glitter increase the coolness factor of an outfit at record speed. A color to take off!
GOLD
Shimmering and glittering gold is everywhere at the moment: On clothes, as decoration, on everyday objects in the kitchen and on the desk ... The world is in glamour fever. And we think that's great! So that the hair can also shine, we have some accessories that give every outfit that certain shine.
With our hair accessories in leather-look you will attract the interest of fashion lovers and glances of strangers. It is interesting that leather is considered modern and vintage at the same time. Our articles with the noble material are insanely versatile and meets many different tastes.
PLUSH
Cold feet already at the thought of the cold winter evenings? Our new accessories made of soft and warm plush complement your cozy outfit - just as it should be in winter.
Hair decoration and costume jewellery